---
AFREEKANISM PROJECT
Swingin' Groningen 2017  |  vrijdag 16 juni  |  Podium Broerplein  |  20:00 – 21:00 uur.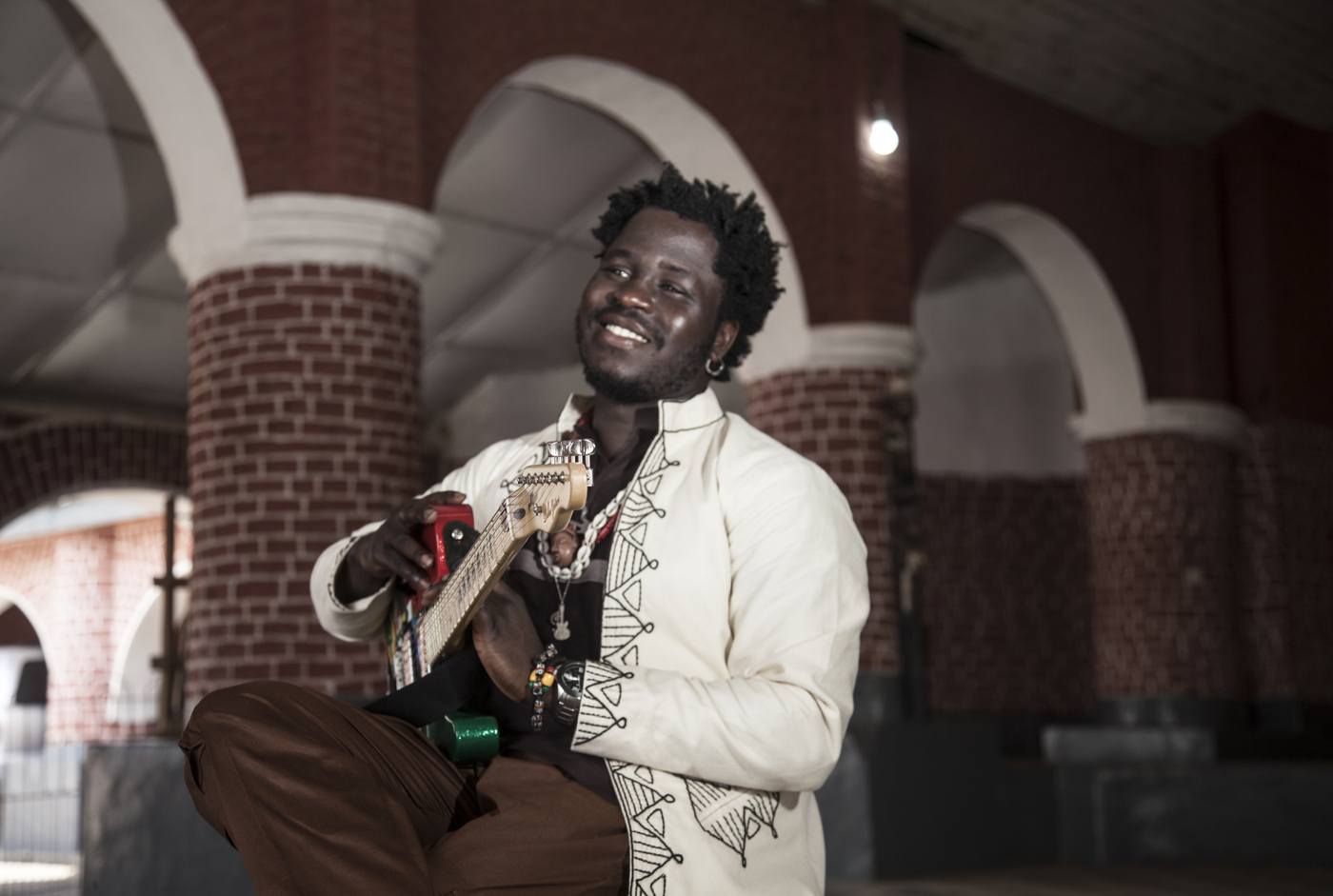 Adedeji is een unieke Afrikaanse muzikant, met Eclecticsche Afrocentrische muziek wat bestaat uit een mix van Jazz, Funk en alles wat er tussen valt. Optredend en tourend door heel Europa en Afrika. Op 16 juni komt hij voor de tweede keer optreden op Swingin' Groningen.
Tourend na de lancering van zijn nieuwe CD  AFREEKANISM. Adedeji haalt de inspiratie uit traditionele Nigeriaanse muziek en laat zich verder beïnvloeden door niet  uit de minste namen als Stevie Wonder, D'angelo, Prince, George Benson, Wes Montgomery, Charlie Parker, King Sunny Ade en Miles Davis. Dat is een mooi rijtje!
Freddie Bryant heeft een mooie quote geschreven: "Adedeji brings an infectious energy and enthusiasm to his music. Whether he is playing guitar, singing or doing both at the same time he takes us on a creative journey that is exciting, unpredictable and rooted in the jazz tradition and also soulful with blues and r&b influences. His natural ability is obvious as one can hear in the ease of his playing and his strong rhythmic sense.
Check out "Ajo" and enjoy!"